Over the last few months, Kiind has been working on our Journey Mapping Project.
Funded by the Department of Communities and facilitated by Innovation Unit, this project has been an essential part of our systemic advocacy work.
It involved in-depth interviews with 20 families who are raising children with disability as they navigate complex systems such as health, early childhood intervention, education, and the NDIS.
On Thursday, 28 September 2023, we held our Journey Mapping Exhibition which was opened by Hon. Don Punch MLA, Minister for Regional Development, Disability Services, Fisheries, Seniors, and Ageing.
It provided an exclusive opportunity for key decision makers and advocates to view the journey maps that showcase these families' stories and their experiences with the systems that support them.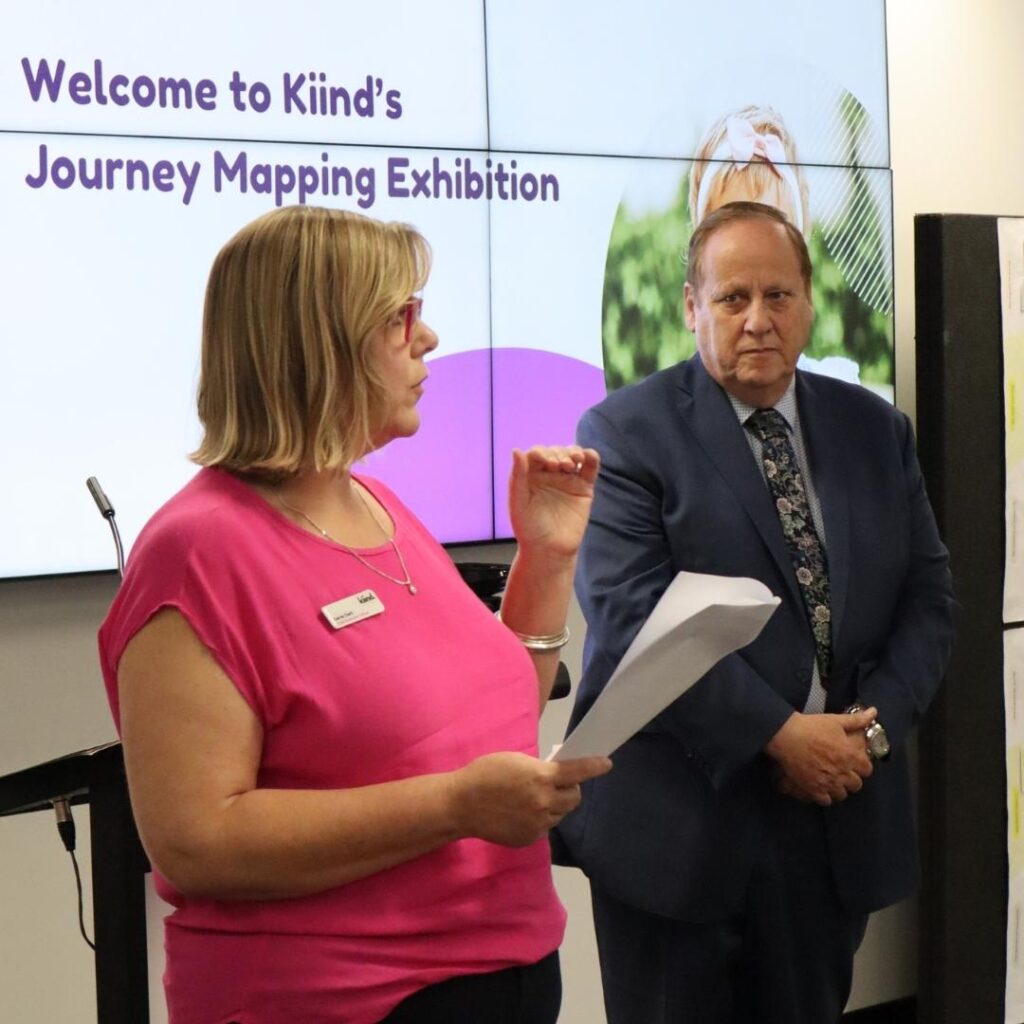 Thank you to all the families who participated in this project. We greatly appreciate your contribution to our collective voice in the hope to improve the path for future families.
During the event, we shared our project findings, including key recommendations on how and where the systems need to change.
For a more comprehensive understanding of our insights, click here to download our Interim Report of Findings.
If you would like to learn more about the Journey Mapping Project, we invite you to contact us at hello@kiind.com.au